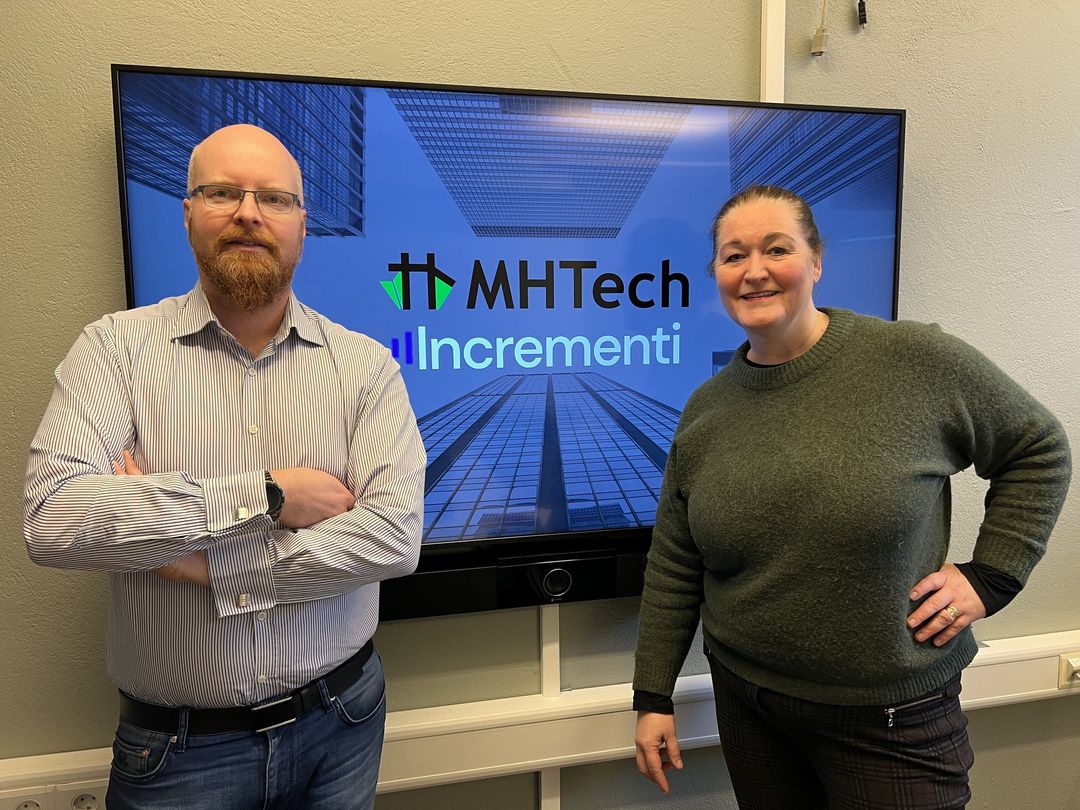 MH Tech and Incrementi enter into collaboration to strengthen value propositions for industrial customers
MH Tech and Incrementi begin collaboration. The partnership agreement provides a strengthened value proposition for industrial customers by combining MH Tech's expertise in solutions related to mobility, energy automation and industrial systems with Incrementi's insight into how IT solutions can help strengthen value propositions and contribute to efficiency.
In sum, the companies have considerable business and commercial expertise which ensures that technology investments create the expected value.
"Incrementi and MH Tech's combined expertise, combined with a good delivery system, will give our customers a significant boost," emphasize Andres Martin Moe and Heidi Fuglum.
"There are significant advantages in seeing the so-called OT and IT solutions in conjunction. You get the opportunity to connect physical units, systems and processes with information technology to collect data, monitor and control systems.
This gives the business better insight, so that they can produce safety, efficiency and productivity. It also gives users the ability to perform analysis of operations and trends that can help them make better decisions." elaborates Anders Martin and Heidi.
"We are looking forward to operationalizing this collaboration in order to create value for our customers with this collaboration," says Partner Camilla Fledsberg Vatne in Incrementi
Let's talk about your needs